Welcome To Madurai Hindu Permanent Nidhi Limited
Madurai Hindu Permanent Nidhi Limited formerly known as "The Madura Hindu Permanent Fund Limited" established in the year 1894 by Rao Bahadur G.Srinivasa Rao at 51-52, West Tower Street, Madurai (nearly Goddess Meenakshi Amman Temple).
As per Companies Act Sec.620A of 1956 and Nidhi Rules 2014, Our Company Stated as "NIDHI" With the object of cultivating the habit of thrift and saving amongst its members, receiving deposits from and lending to its members only for their mutual benefits.
Our Nidhi Company running and giving best service to its members successfully more than 128 years.
Readmore..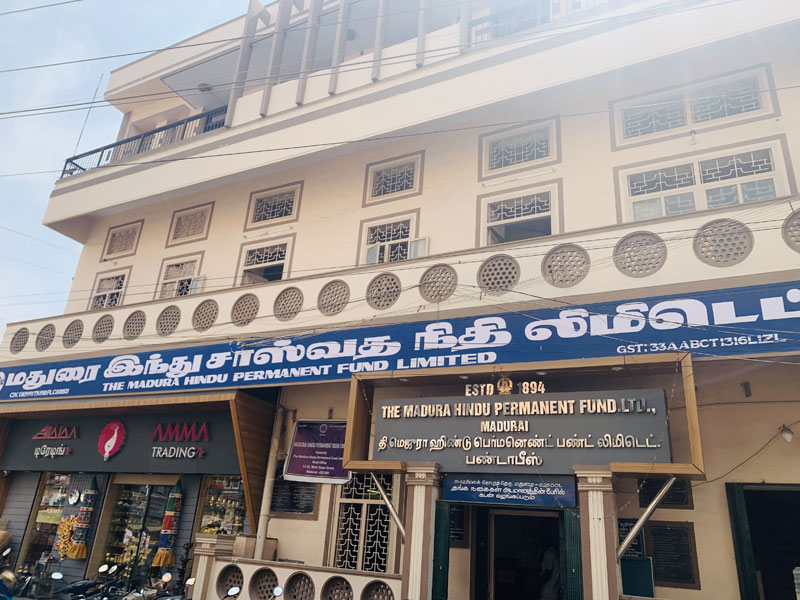 13
Branches in Madurai only
100
Employees
225000
Members